Father's Day Sail 2018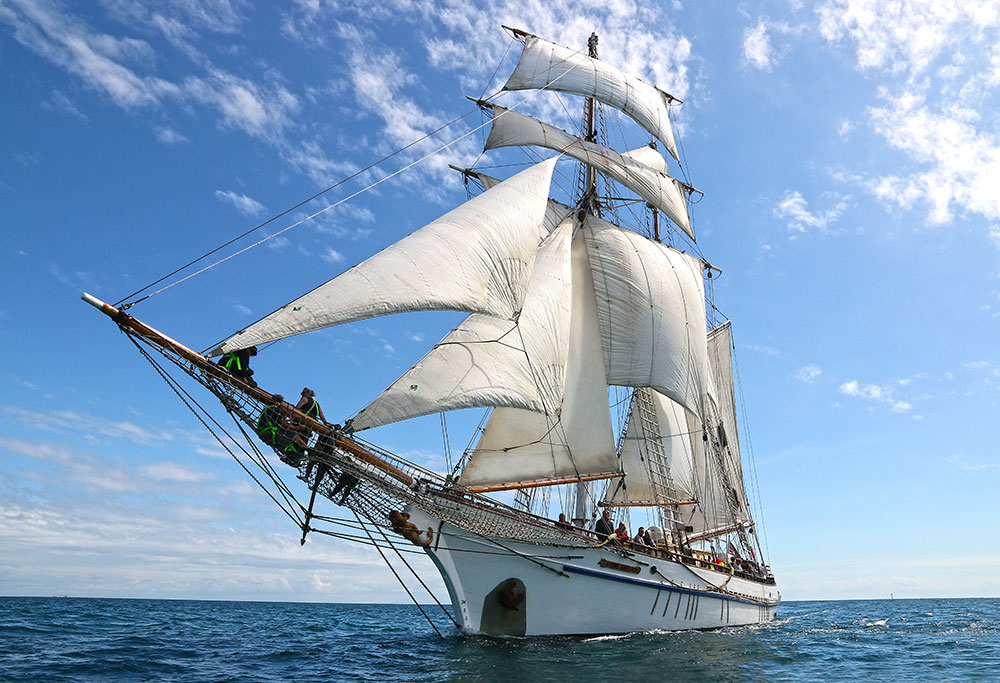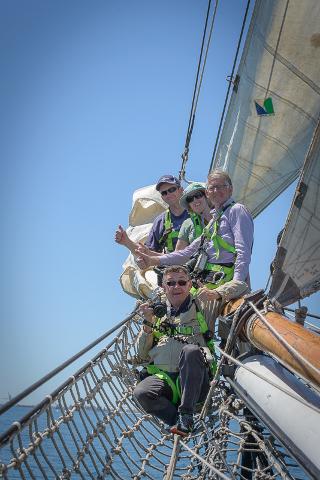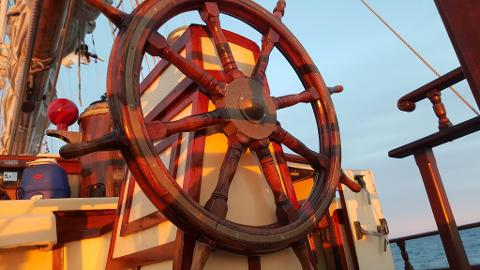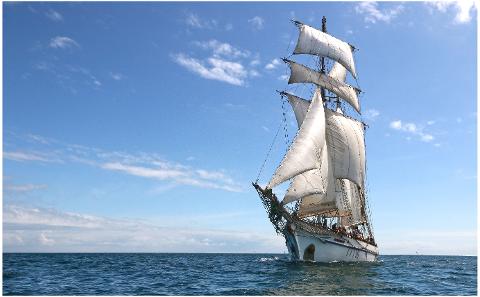 Duration: 5 Hours (approx.)
Location: PORT ADELAIDE, SA
Product code: 180902 D
Come on board the STV One And All, and take the opportunity to have the same experience as thousands of sailors across the ages. Get involved in setting the sails, helm at the wheel with the Captain, climb into the bow nets, or alternatively, sit back, relax and soak up the atmosphere.
When we depart McLaren wharf, be amazed at the bridges opening to start our day of adventure on the water, and the action is non stop. As we travel down the Port river, discover the variety vessels and businesses in the maritime industry. While the Port river is one of our oldest water ways in Adelaide, it will give an glimpse back to the history of wetlands, the quarantine station, and the nearby ships graveyard, and no trip down the river is without dolphins.
As we head out the breakwater to sea, we let loose the sails and show the magic of tallship sailing!
A Day Sail includes a delicious on board catering of seasonal fare of hot & cold platters, snacks, fruit, small cakes/ scones. Tea, coffee and cool drinks are also included.
Access to the ship is via gangway and ladder. The ship is traditional built so lifts, ramps or disabled access are not available. Foot coamings must be negotiated to enter the saloon and ladder to lower areas for bathrooms.
Please understand that the safety of passengers, crew and vessel is paramount. All attempts shall be made to ensure a comfortable sail, however the Gulf waters can provide swells and change of weather, which are still suitable conditions for sailing. Dress for the weather on the day, and also if you wish to join in climbing the rigging.
EVENT INFORMATION:

Minimum Age: 6 years
Catering: On board collection of hot & cold platters. Cool drinks, tea & coffee included. At time of booking please list any allergies / intolerances we need to consider for food preparation.
What to wear: Please wear sensible footwear, preferable flat soled closed shoes. Recommend a windproof jacket & hat. Stilettos and sharp-heeled shoes strictly prohibited.
Ready for Boarding Time: 9.15am
Boarding: 9.30am
Where to arrive: McLaren Wharf, Port Adelaide
OTHER SPECIAL INSTRUCTIONS:
Smoking on board strictly prohibited.
No alcohol can be brought or consumed on the ship.
To comply with the operators of STV One and All it is required to complete your booking with the following information of ALL passengers: Name / Phone No / Email and emergency contact person (not sailing on booked event)
Please take the time to carefully read through the terms and conditions prior to purchasing a ticket. Terms and conditions are available at checkout.
To make a 10+ group booking contact the office 0432 495 603 or hello@oneandallship.com.au