5 Day Youth Adventure Voyage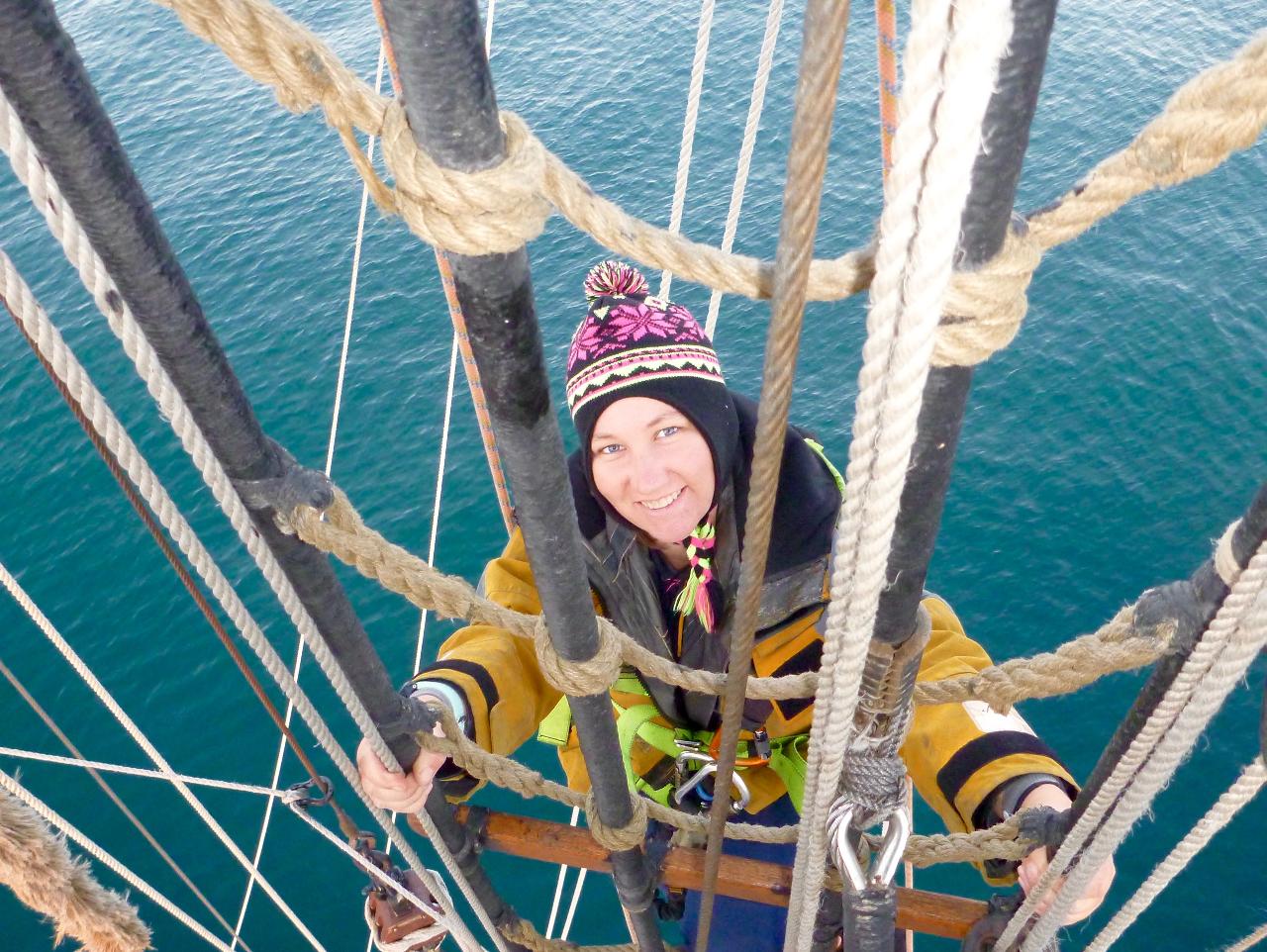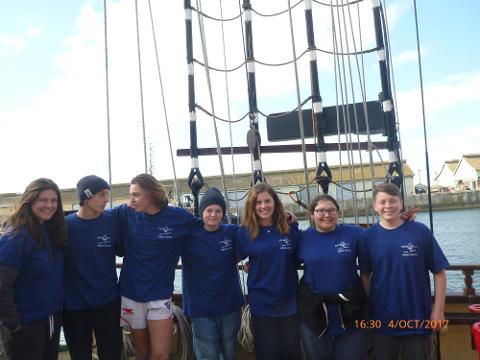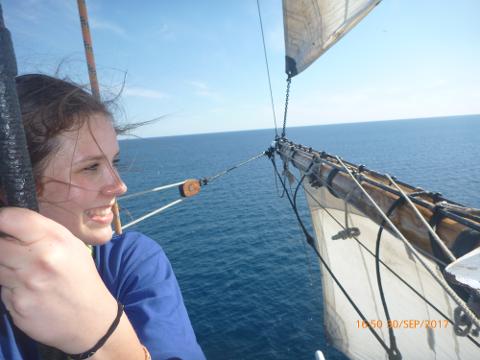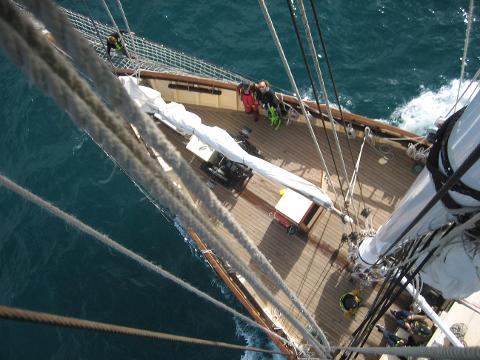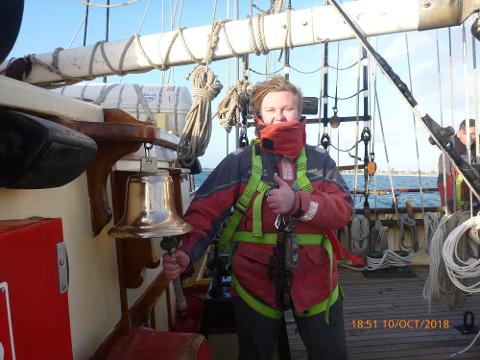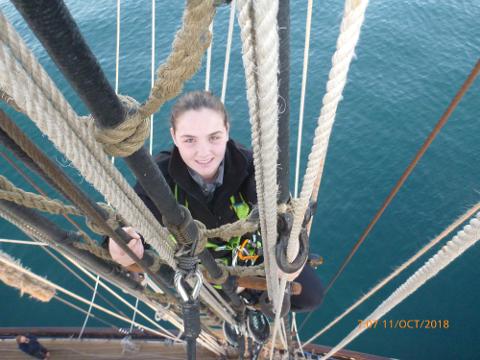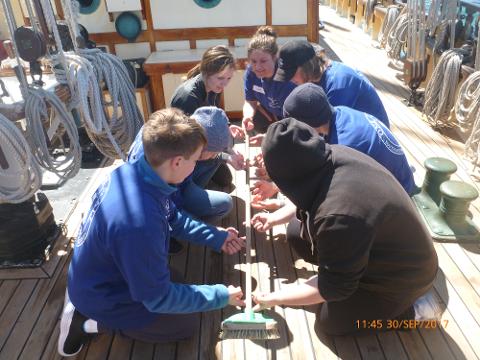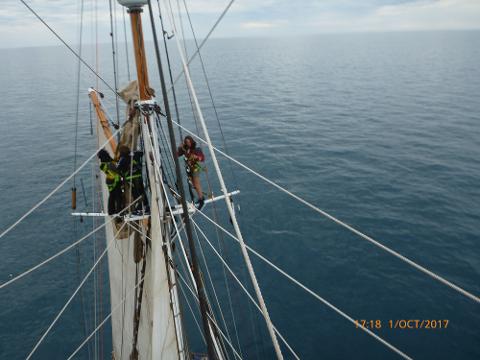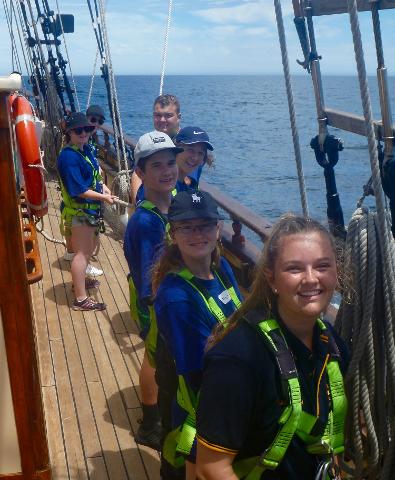 Duration: 5 Days (approx.)
Location: Port Adelaide, South Australia
Product code: 5YV
"This unique youth adventure voyage is packed with adventure so you can push your limits and gain the rewards in over coming the challenges, create new friendships and fun!"

Sailing aboard the STV One and All is a dynamic personal development program during which lifelong skills are learnt through challenge and adventure. It is an intensive work and social experience, where trainees are presented the challenge of acquiring skills to operate a Tall Ship, safely, at sea. Meeting the challenge conveys a sense of achievement and self-worth.
The program's objectives are to develop:
• Self-esteem through confidence and a healthier respect for one's self.
• Sensitivity to others as well as the physical environment.
• Team skills through an awareness of the inter-dependent nature of a community, and
• Maturity and a positive attitude through self-discipline, setting and achieving goals.
The key element is; one cannot walk away from a challenge at sea. Meeting the challenge is a highly motivating experience.
Each voyage reflects a broad cross section of the community, trainees becoming part of the crew, joining one of the three watches tasked with keeping the ship operational 24 hours a day.
A STV One and All Officer and a Watch Leader leads each watch; their objective is to give the trainees skills to be able to contribute to the safe operation of the ship. These involve sail handling, basic navigation, cleaning, assisting with cooking, steering the ship, standing watches, setting sails and going aloft to loose sails just to name a few. This is achieved through leadership and the Training Crew's example where a "learning environment" is created.
The Extra Benefits…
Duke of Edinburgh Award
Benefit to any youth that if they undertake a Duke of Edinburgh Award, a 5 day youth voyage can be used towards the program. Duke of Edinburgh Award also has the combined opportunity to be used for SACE credits in a schooling year. The Award is
nationally & internationally recognized by employers as an indicator of a young person's commitment to the activities, the community and their attention to detail.
Life after a Voyage
We encourage all youth to reinvest their experiences on our voyages by inviting then to become volunteers. This is a great way to pass on what they have learnt onto others in their age group. We have regular training days for them to build up extra skills, step up to be assistant watch leaders and record their sea time should they look for a career in the maritime industry. An added benefit to
volunteering on One And All is that it looks great on a CV when applying for schools, colleges, universities and future jobs!
What's Next?
Give the power to change a life and create better citizens of tomorrow in our community – Simple: encourage a student, daughter, son or grandchild to join this voyage! These voyages are specific to age level 15 - 18 years.
Voyage event will include

Voyage sailing 5 Days from Port Adelaide
All meals and accommodation on board
STV One and All Voyage handbook
Sail handling, navigation & ship husbandry training
Team activities & challenges
Use of heavy wet weather clothing protection and safety harnesses·
Voyage shirt & Achievement Award certificate
Award presentation on deck of ship at end of voyage
Prepare for Sailing:

Access to the deck and facilities are down ladders. The ship is traditionally built, so lifts, ramps and disabled access are not available. Bathroom facilities are located below the main deck area.
Flat soled closed shoes to be worn. Bare feet, ugg boats, thongs, high heels will not be allowed on board. Recommended to wear comfortable clothing for ease of climbing and moving around the ship.
For safety reasons no smoking, and no alcohol can be brought, consumed or served on the ship.
Excludes travel to and from ship's departing and arriving ports.
STV One and All Medical forms are required to complete booking.
From 1 January 2022 COVID-19 vaccinations will be compulsory for anyone attending any event type on One and All. It is a condition of entry that passengers agree to be fully vaccinated, and be able to show proof of vaccination prior to entering the event.

Your general fitness should allow you to:
• keep up with the group at all times
• stand for a reasonable length of time
• negotiate stairs, ladders and bunks
• get on and off boats with gangways and ladders
• move your luggage a short distance